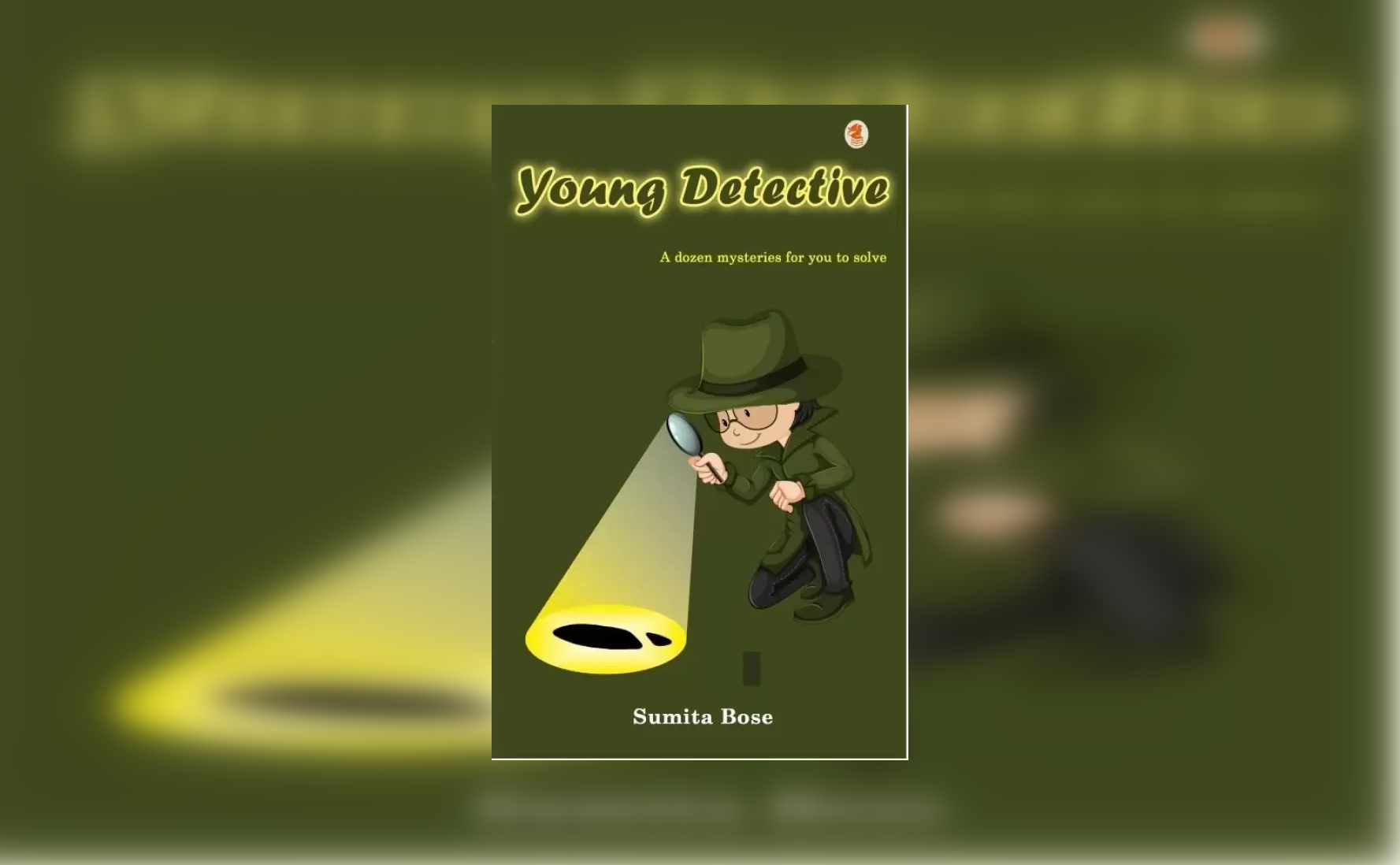 'Young Detective' by Sumita Bose is a collection of twelve short stories that end in the form of a puzzle that the reader is expected to solve. The author, an educator with over 25 years of experience, claims that such mystery stories in the form of puzzles help improve observation skills and logical and deductive reasoning, and help with the overall cognitive development of a child.
We find ourselves in full agreement with the author. But does this book meet the expectations? The answer is yes, to some extent.
The stories in 'Young Detective' are interesting and engaging, for sure. Young readers will find themselves super engrossed in solving the little mystery that each story presents. And they will also improve their English comprehension skills while they're at it.
Our main concern is that the children may not be able to easily solve all the mysteries as some of the answers (given at the end of the book) are a bit of a reach. For example, in one of the mysteries, the main culprit is not even mentioned in the story, so the children will maybe have some idea as to who the accomplice is for the crime committed but cannot possibly guess the exact answer.
Another mystery introduces readers to palindromes (words that spell the same if written backwards, like "noon"). While this is a great new thing to learn for older readers (above the age of 13), young readers might get confused and may not be able to work out the mystery involving palindromes.
Another minor concern is that kids of today may not find the material very relatable. Some stories seem to have been written years ago and feature a few references from the 1990s. There are mentions of a single-screen cinema hall and Maruti Suzuki Zen (which stopped production in India more than 15 years ago). But no mention whatsoever of common daily use items like mobile phones.
While we personally loved the throwback to nostalgic things like single-screen movie theatres, we also believe some of the younger readers may not be able to visualize the stories fully.
This, of course, does not mean that the book 'Young Detective' doesn't meet its purpose. The author's aim is to engage the reader's logical reasoning and skills of observation and deduction, and she succeeds beautifully.
Kids will surely get a thrill out of solving the mysteries and guessing the correct answers to the puzzles, even if they can't guess them exactly to the T. It counts as correct even if they kind of guess the gist of the answer. We're sure this book will help sharpen the readers' power of observation at the very least.
We recommend you give 'Young Detective' to your inquisitive child - it'll make their weekend, promise!
Newsahoot gives 'Young Detective' by Sumita Bose 3 solid hoots out of 5.