Dr. Jayshree Periwal hardly needs an introduction - at least not to anyone in Rajasthan, where she has revolutionised the education sector with her innovative and empathetic teaching style. Now the owner of 9 schools in Jaipur, Dr. Periwal started her journey as a housewife with big dreams.
Dr. Periwal is a self-made woman in the truest sense of the word - she used her hard work, perseverance, and passion for building a group of schools that have now become the golden standard of education, not only in Rajasthan but all over the country. She has been recognised for her educational contributions through the President's Award for Enlightened Citizens of the Nation.
This International Women's Day, Newsahoot decided to interview Dr. Jayshree Periwal, someone who we believe is the perfect role model for the millions of young girls in India today. Dr. Periwal's success story has us in complete awe, and we hope her work and words will inspire many more girls to accomplish their dreams with the same determination as her.
Our Founder, Anmol Malhotra, spoke to Dr. Periwal and gained insight into her momentous career as an educator. "What inspired you to become an educator?" Anmol started with the obvious but essential question.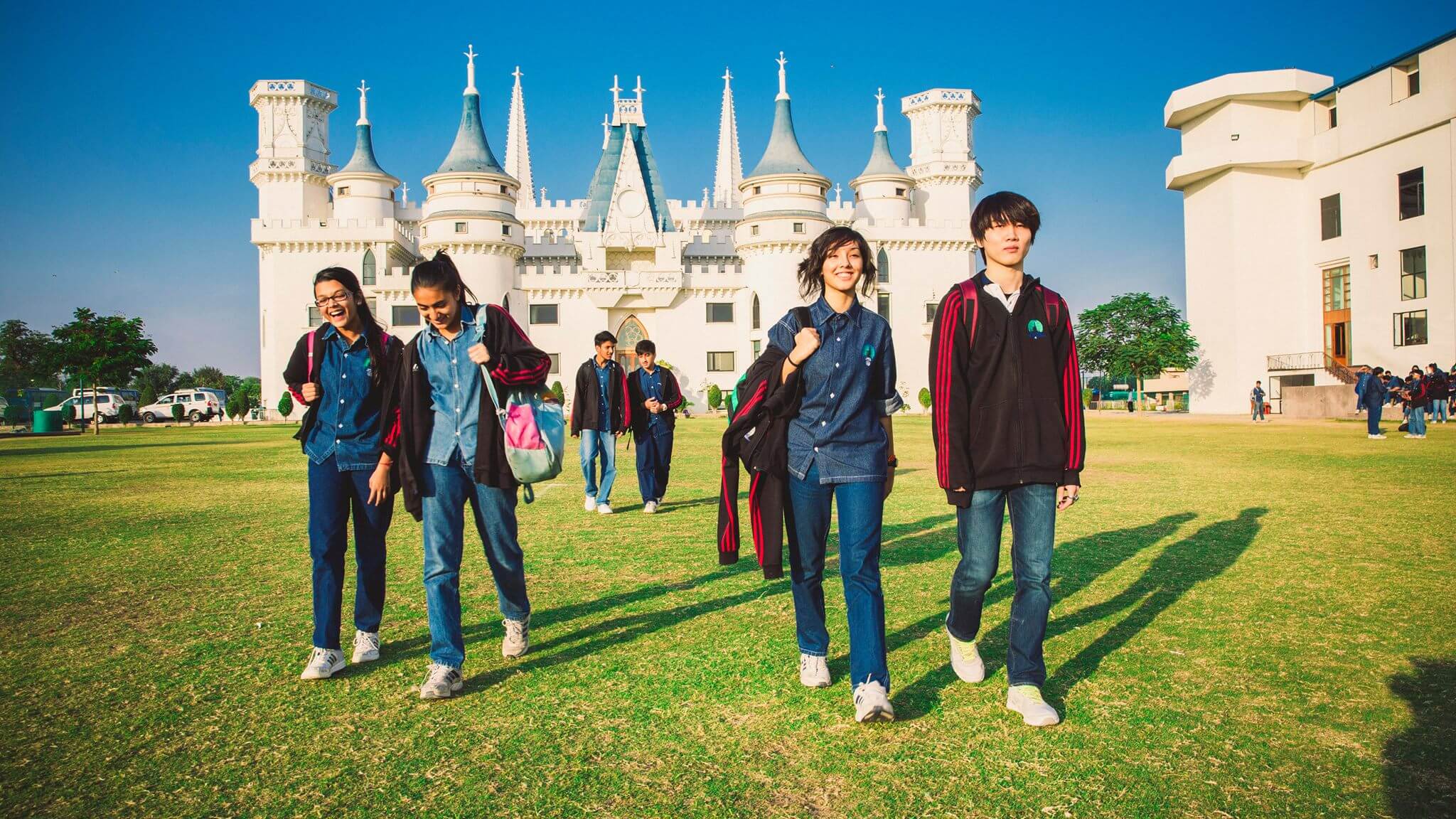 Students in front of Jayshree Periwal International School in Jaipur, Rajasthan.
"It was my love for children and my belief in them." Dr. Periwal recalled how she faced challenges as a young student in a boarding school. Since then, she has made it her mission to make life joyful for as many children as possible. "As educators, we must ask ourselves - how do we make children happier? That was my main motivation when I became an educator."
When asked about the challenges Dr. Periwal faced as a woman while building her career, she said, "Every disadvantage can become an opportunity. Whenever I was faced with difficulty, I turned the problem around." She also emphasised the importance of taking failures in stride and learning from them. "Failure is natural and inevitable because life isn't tailor-made for anyone, not just women. So learn from your failures and become stronger."
"Spoken like a true educator!" Anmol poses the next question. "How do you think the landscape for women's education has changed in Rajasthan, from when you started your first school here in 1996, all the way to today?"
"For a very long time, education had not changed. While everything else progressed, the curriculum remained the same. But there is a change in the landscape now." Dr. Periwal shares her enthusiasm about new government educational policies such as the National Education Policy. "I really appreciate the government and the steps they have taken, as well as parents for becoming more empathetic towards children and the difficulties they face."
Dr. Periwal also shared her thoughts on the rising use of e-learning in the education sector. "Right now, it's important to pick up the best trends from offline and online education. While I do think that the presence of a teacher is essential, we must not ignore the benefits of e-learning and embrace it to move forward with the times."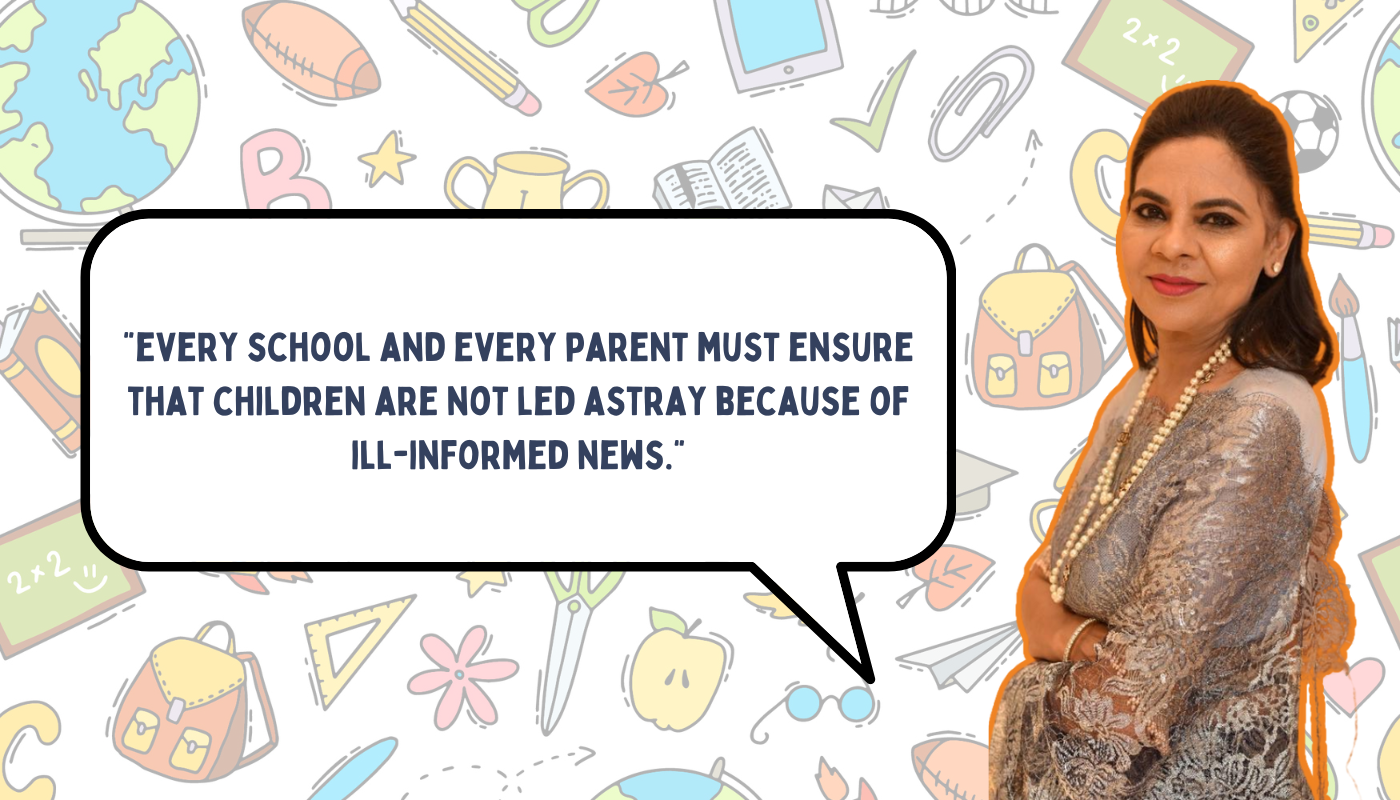 "It's quite impressive that you are embracing and leveraging technology to improve learning outcomes." Our Founder is definitely inspired by Dr. Periwal and her vision for education as he shares the same vision for his own company. "Are there any particular initiatives that you or your group of schools have taken to empower girls?"
"Absolutely," Dr. Periwal answers. She speaks about her school's initiative to help the government schools of Mahapura, which is also home to the Jayshree Periwal International School. "We provide our support with infrastructure, academic and emotional counselling, and co-curricular support. Our students help teach kids about music, art, dance, and personal hygiene."
"We have worked with Jagriti, and several other NGOs, to empower women in Jaipur. Now, even our students are founding NGOs of their own." This refers to the NGO called Parvaah, created by Simar Malhotra, a young student from JPIS, Jaipur. The NGO has undertaken several campaigns, with a few specifically aimed at empowering disadvantaged women. Today, several JPIS students still work tirelessly at Parvaah and its many campaigns.
"What is the secret behind Jayshree Periwal schools? What makes your students so driven towards achievement?"
"Pyaar and prohtsahan." Dr. Periwal reveals. "Children need love and motivation. They spend so much of their lives in school and if they're not happy, then they aren't going to soak in as much as they can. So allow them to question and enquire. If you love, encourage, and nurture them, you'll see them blossom."
Anmol also wants to pick Dr. Periwal's brain and learn her opinions about how reliable and safe news can benefit children. To our Founder's delight, even Dr. Periwal agrees that in this era of fake news, children must be made familiar with reliable sources of news to equip them with the awareness and empathy they need to excel in life.
"It's an era of fake news out there, we must train our children to differentiate between the inauthentic and the authentic. I think every school and every parent must ensure that children are not led astray because of ill-informed news."
To conclude this uplifting conversation, Anmol asks Dr. Periwal to send a message to all the young girls in school. Dr. Periwal sums it up very nicely in a few words that make for solid advice for any woman who is on her way to accomplishing her dreams.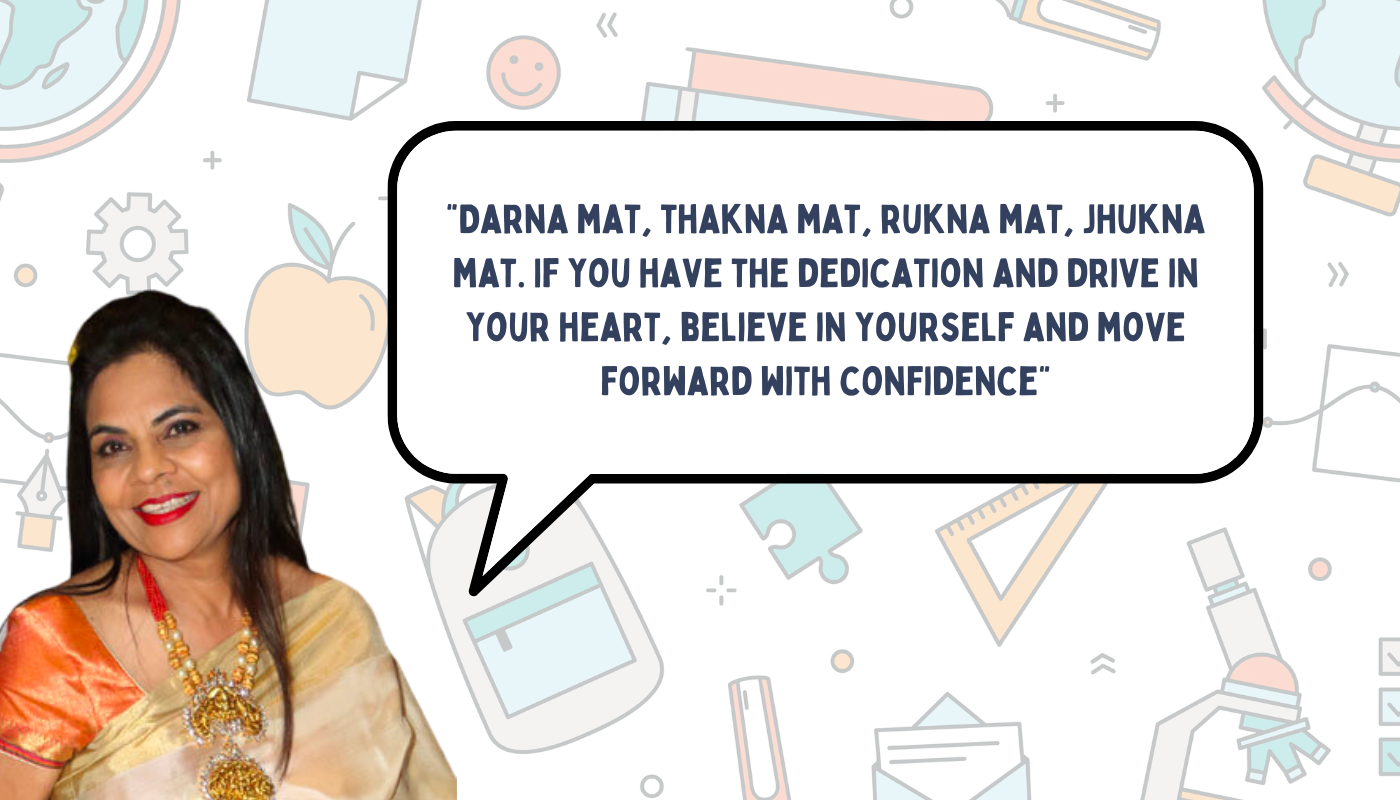 "Darna mat, thakna mat, rukna mat, jhukna mat (Don't be scared, don't get tired, keep going and never back down). If you have the dedication and drive in your heart, believe in yourself and move forward with confidence."
We have to say, Dr. Periwal's energy is infectious. This Women's Day, we salute the hard work and dedication of this pioneering woman. And we hope that she continues to inspire women from all walks of life.