We are excited to announce the winners of the art competition. The theme of the competition was "Missing Children Rescued From the Amazon".
But first, a huge shoutout to all the children who participated. All the drawings and paintings were beautiful, and it was very difficult to pick the best. You all are awesome! :D
After careful consideration, our judges have chosen three outstanding artworks that beautifully depict the theme.
Winner: Lagan Chauhan, Class 8, Holy Child Public School, Sector 75, Faridabad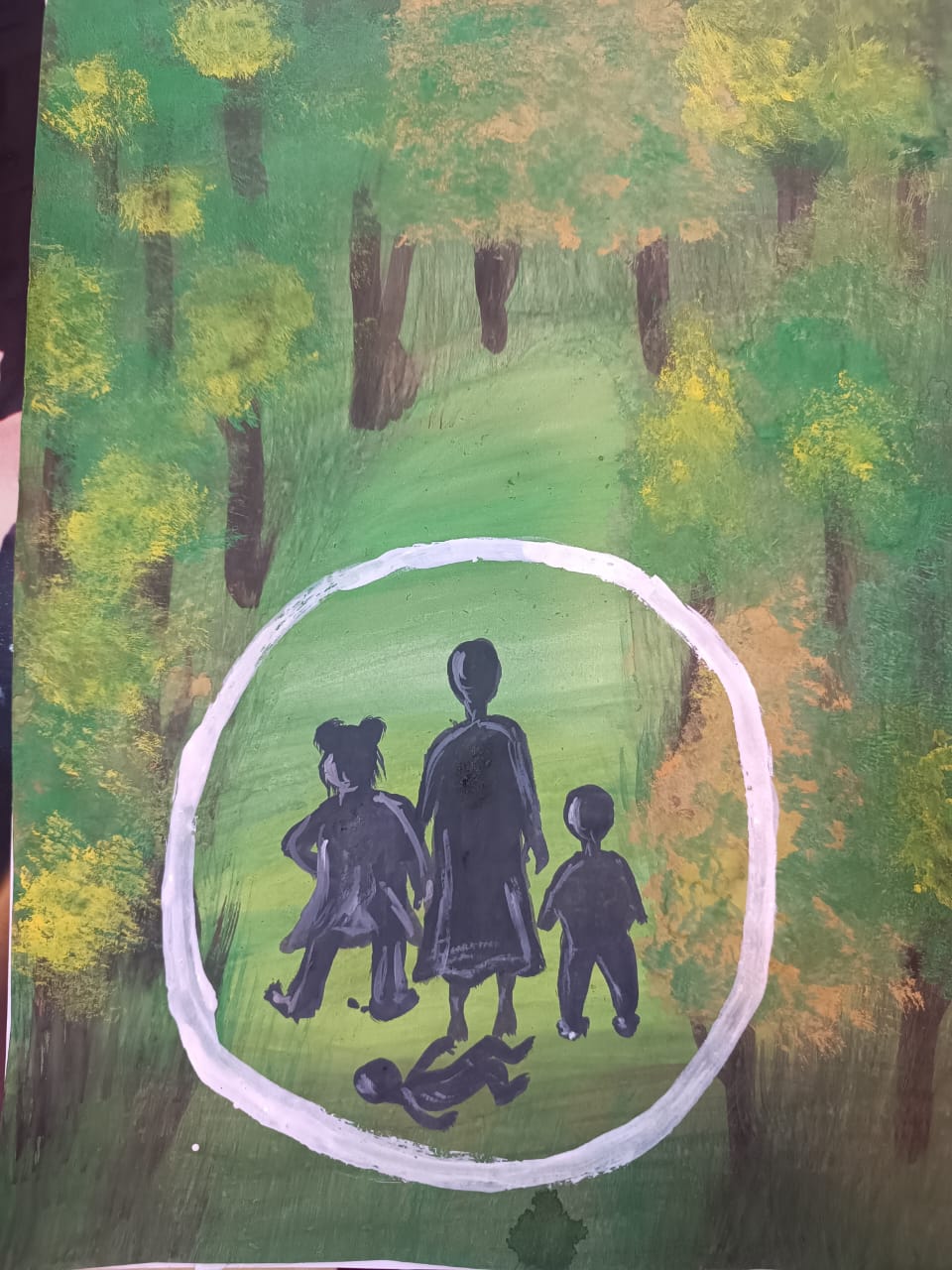 Congratulations Lagan! This artwork aptly captures the spirit of the four missing siblings, wandering together through the rainforest, striving to survive on their own. This painting is our winner not just because of the bold use of colours and the overall quality of the art, but also because of details like the different ages of the kids.
First runner-up: Rashi Kanth, Class 8, Sarvodaya Kanya Vidyalaya, Aya Nagar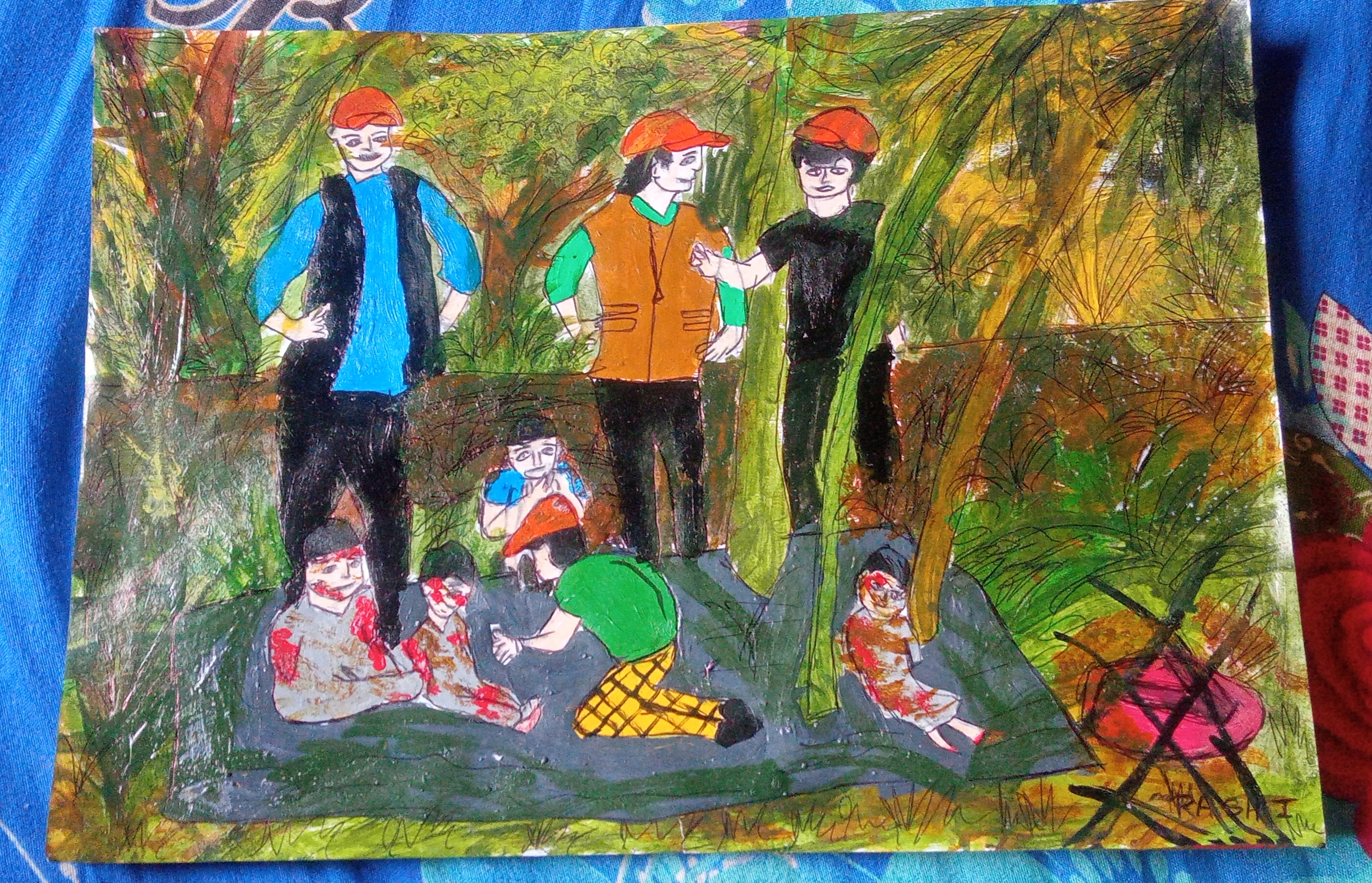 Congratulations, Rashi! It is very clear that you put in a lot of honest effort in reimagining the scene of the rescue, complete with the rescuers comforting and consoling the scared (and scarred) children. The denseness of the Amazonian rainforest is also palpable. We especially love the vivid use of colours.
Second runner-up: Daksh Vaidya, Class 8, Holy Child Public School, Sector 75, Faridabad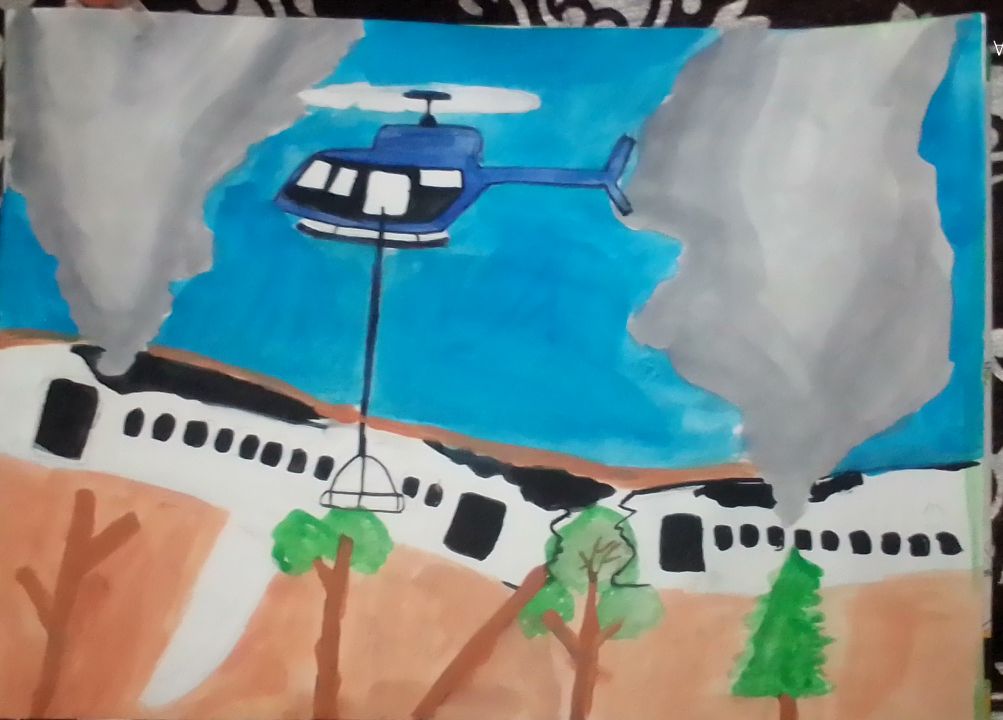 Congratulations, Daksh! Your painting encapsulates the urgency and the dwindling hope of the long search for the missing kids. The scene - a search helicopter flying above the sad wreckage of the plane crash - comes through with quiet clarity.
We are truly proud of all the participants and the effort they put into raising awareness about the issue of missing children and their rescue. To the winners, we hope your artwork serves as a source of inspiration to all students.
A special thanks to the parents and teachers who supported and encouraged the young artists throughout this competition.